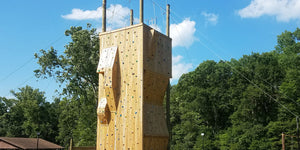 Reach New Heights
Improve Your Program
In order to meet ANSI/ACCT standards, programs should undergo a Program Review every 5 years. This is a comprehensive review of policy and procedures, operation manual, inspection and training documents, and more.
Our reviewers will observe your program in operation and provide feedback all directly relating to the ANSI/ACCT operation standards.
Does Your Program Need A Review?
Connect with us today to learn more about how a Program Review can help your organization reach new heights.